Every year, the world's best and brightest come together to compete on the big stage. A tournament of class — where only the elites are invited and only one team can win it all.
The World Barista Championship (WBC) brings together the top nations, made up of rosters of five baristas, to participate on the center stage of competitive coffee making. With the winners taking home the gold for their country. And the best-of-the-best, achieving fame and glory.
Each team in the competition must perfectly prepare and serve espressos, cappuccinos, lattes, caramel macchiatos with light foam and low fat cashew milk, and lastly, a regular cup of coffee.
So, who will play for the 2019 USA roster? Our predictions:
Cole McBride
Despite being just 33 years old, the Seattle-based barista Cole McBride has already placed in the top six on three separate occasions in his coffee making career. He's been called a phenom, as the prophesized future legend will look to bring Team USA the Gold for the upcoming tournament.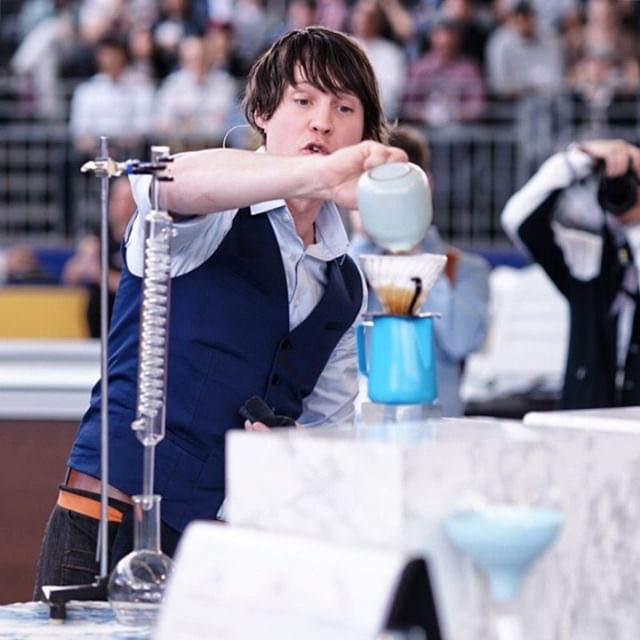 Heather Perry
Heather Perry has been in the competitive coffee game for what seems like forever. She has already won many titles, including Four-Time Regional Champion, Two-Time United States Champion, and she placed second in the last WBC. With Perry on the team, USA will have their five-tool server locked in.
Kyle Glanville
Notoriously known as the "Ironman" of the coffee industry, Kyle Glanville has been making coffee since he could tie his shoes. He's been a part of every major coffee competition and will hopefully look for gold as part of the next Team USA.
Matt Riddle
Following a "Cinderella story" championship back in 2007, Matt Riddle quit the grueling java circuit and had been out of competitive coffee making for almost a decade. But, in a press conference earlier this year, he stunned the nation when he announced he had been training incredibly hard and looks to come out of retirement to join Team USA for one last run at the title. Riddle says he's in the "best shape of his life." We hope so.
Kristi Persinger
Having been in the coffee game for only a short period of time, Kristi Persinger looks to be in swift competition for the fifth and final spot on the Team USA roster. Even though she lacks the years of experience, she is widely known as a cafe prodigy, as she has moved up the ranks at her local Los Angeles coffee shop to head barista in only a matter of years. Persinger would make a fine addition to the team.
A lot can happen between now and the 2019 WBC. But, with the talent already in place, as well as a bit of hope for some potential breakouts, the 2019 US national team could compete for the greatest barista roster ever assembled. So, that'll be fun.
Happy April Fools Day, everyone!