We had some fun baseball on Tuesday! Manny Machado showed off some incredible range, Kenta Maeda was a good sport, the Anderson's have an interesting post-homer ritual and some fun bloopers. All in all, it was a good baseball day. Check it out.
Manny Machado's Putout In… Right Field?
Manny Machado has been one of the best third basemen in the league for a few years now, and is one of the top defenders in the league. We've all seen him range to his right and show off the cannon he calls his right arm, but he did something new on Tuesday.
We've seen a ton of crazy shifts this season, so this one was pretty normal. With Joey Gallo up, Machado was playing on the first base side of the field. Gallo hit a ball that looked like it should have dropped in because Wil Myers seemed to arrive late. But no worries! Manny Machado to the rescue! He ran out from his shifted position and got the ball in right field. Words don't do it justice, so just watch:
Manny Machado in deep right field…. HOW?!?!#FriarFaithful | @Padres pic.twitter.com/GhytiUAKlD

— FOX Sports San Diego (@FOXSportsSD) August 18, 2020
Now that's some range. Despite all the controversy coming out of Texas the other night, the Padres are a super fun team, and this just added to that.
The Anderson Household Ritual
It's no secret that baseball players are a ritualistic bunch. Many of them have superstitions, routines, and rituals that outsiders might find weird, but for these players, it works. It keeps them at the top of their game mentally, so who are we to judge? During his heyday with the Giants, Ryan Vogelsong's pre-game enchiladas were always a big deal. On Tuesday, Jason Benetti, announcer for the White Sox, filled us in on a new food-related ritual:
"It's time for a pasta party!"

Lol turn the sound up. You won't regret it pic.twitter.com/jPEjzFRkbR

— Talkin' Baseball (@TalkinBaseball_) August 19, 2020
Benetti said that every time Tim Anderson homers, his family has spaghetti for dinner. And after Anderson launched another dinger, Benetti came through with arguably the best home run call of 2020 so far, with "It's time for a pasta party!"
The entire clip is truly brilliant. It looks like the Anderson family will be having spaghetti for the fifth time since July 24. They've had 69 spaghetti dinners since 2016. Do you think they're sick of it yet?
Maeda Is A Good Sport
Kenta Maeda was dealt to the Twins in February, which gave him the opportunity to make starts on a consistent basis. And he hasn't disappointed. In his four starts before Tuesday, Maeda had struck out 21 batters in 23.2 innings, including four walks and a 2.66 ERA. On Tuesday, he absolutely dealt against the Brewers, taking a no-hitter into the ninth while striking out 12 and walking two.
After the Brewers' first hit, courtesy of Eric Sogard that just got by Jorge Polanco, the broadcast showed Maeda's reaction: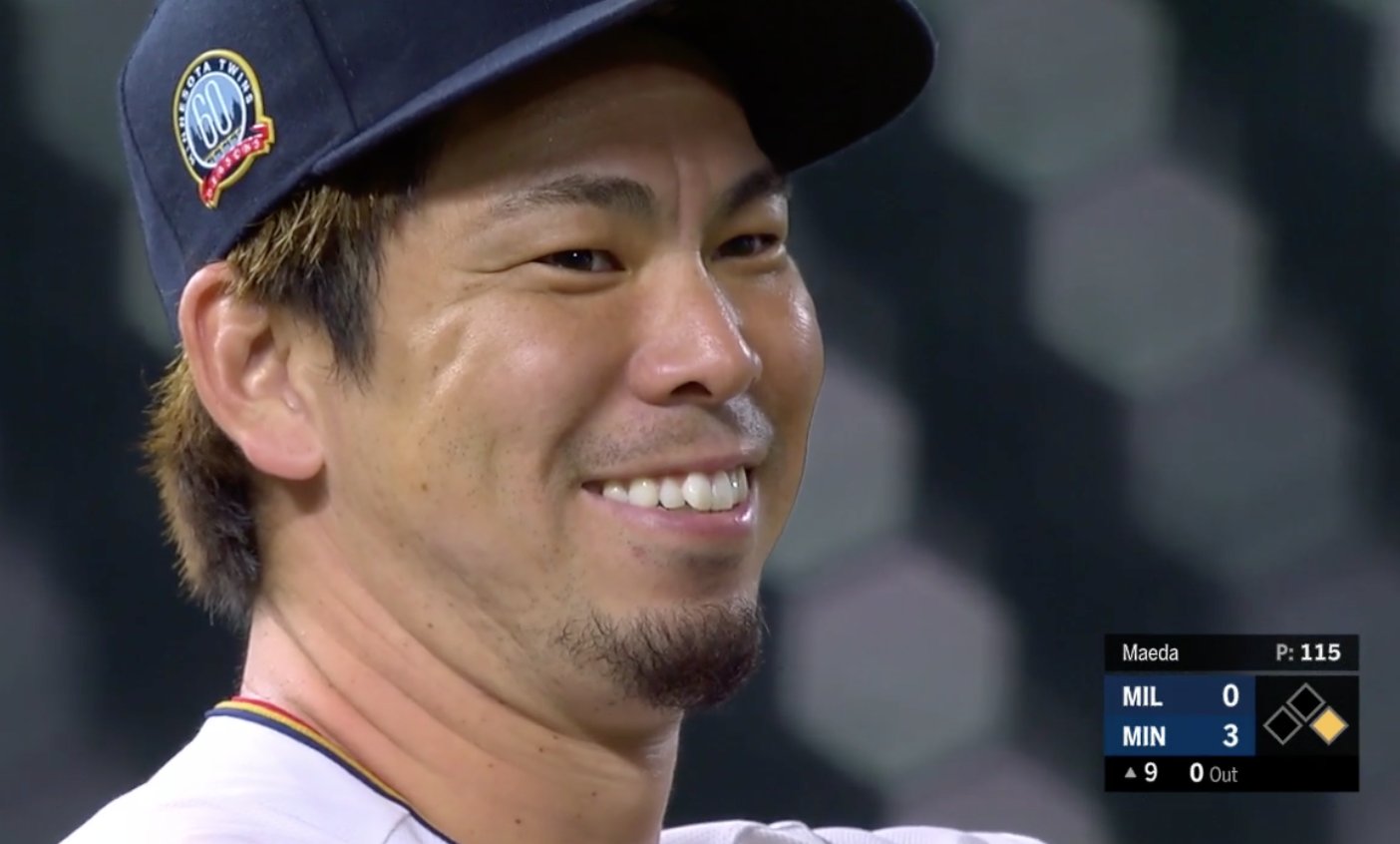 Even after losing a no-hitter with just three outs to go, he's still smiling and enjoying himself and the game. This is terrific and we could use a lot more players like this in baseball. He dealt, and he's happy with himself. Although the Twins' bullpen couldn't hold it down in the ninth, Jorge Polanco eventually walked it off in the 12th inning.
Goin' Swimmin'
Hitting a baseball into the water isn't something new. Oracle Park in San Francisco has McCovey Cove behind the stadium in right field, where many fans hang out in kayaks during games to try to get "splash hits." PNC Park in Pittsburgh has the Allegheny River right behind it, as well.
Without fans being allowed in the stadium, it's impossible to get a foul ball during a game. Or is it?
This guy jumped in the Allegheny for a foul ball. Would you? pic.twitter.com/nNcyRC2Bvk

— Cut4 (@Cut4) August 19, 2020
Now, normally, taking your shoes and socks off to jump in the Allegheny for a ball might seem excessive. This year, it probably isn't. He had the chance to go get an actual foul ball from a 2020 baseball game! I'm not particularly familiar with the temperature of this river, but I have to assume it's pretty cold. If that's the case, this is some real dedication.
MLB.TV Blooper
When you watch a game on MLB.TV, they show flashbacks during commercial breaks. These flashbacks are big moments from baseball's past, and most of them are pretty fun. However, today, they put out an interesting one. Even though this didn't happen today, I still felt the need to share it:
Have a terrific Wednesday.